Commodity mold , house hold mold, all the plastic items you see in your room or home are made ofplastic injection mold . You even can't imagine how many plastic parts can be made by injection machine , Its out of Imagination. Products can be basins, tub , buckets, toothbrush, chair, table, stool, fork ,knife, hanger,drawer etc.,made by Injection molding.

SINOMOULD is the most famous and extensively experienced in the field of providing complete production line regarding household or commodity items production . With two magnificent branch company , SINO MOULD- having more than 20 year of experience in manufacturing Household mold and DAKUMAR Machinery - having more than 20 year of experience in the field of injection machine, has been able to erect big business empire in the world market.
We are truly specialized in providing quality and costeffective solution for whole Household items production line.Here are the list of Equipments with which anyone can setup their own factory.
1: Injection Machine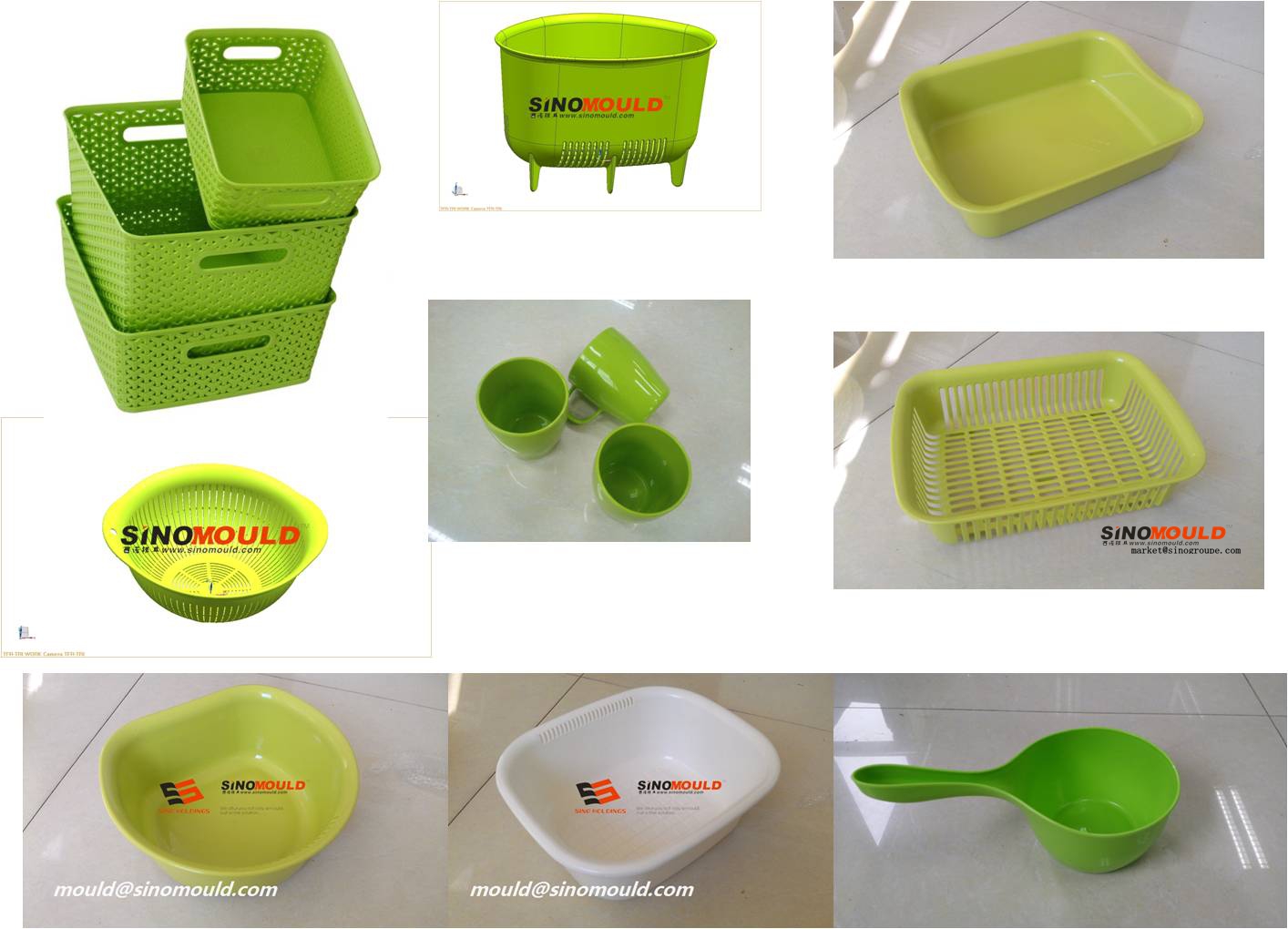 2: Injection mold
3: Auto Loader
4: Colour mixture
5:Air drier
6:Crusher
7:Chiller
8: Cooling tower with water pumps
We are dedicated to help our clients, to act as their technical adviser and to deliver individual solutions tailored to specific business need and challenging budgets. We are capable of meeting all small, medium and large scale requirement of organization, with professionals responsible for plant setup and necessary analysis.
SINO HOLDINGS GROUP is your best packaging partner for your glorious success.If you are in search of good injection molding company and want to setup new factory ,please contact us.