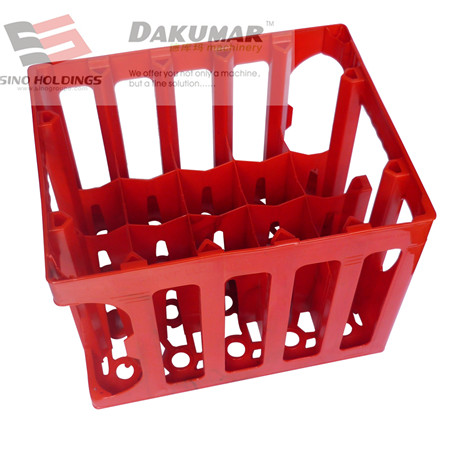 Are youlooking for the top qualityCoca cola bottle crate mold in China? Are youlooking for the responsibility mold manufacture in China?
Welcome to Sino Mould Co., Ltd, the world famous plastic mould manufacturer in China, wehave rich experienced for making various kinds of bottle crate molds, usually,the coca cola crate contain with 12 bottles and 24 bottles.
Good Cocacola crate mold structure design is very important, it is the precondition of aqualified mold manufacture, Sino Mould company technical department have morethan 30 professional mold designers which given advanced design support, theyare mostly more than 8 years of work experience. As we know, the beer crate have many ribs onmolding, so the air venting and cooling system designing is very important!
Sino Mouldcompany can offer you the high quality beer bottle crate molds with high speedcycle time based on our very competitive price, our crate mould meet Europeanmarket demand to supply our worldwide customers.
24 hours hotline service before and after sales service, we have a very strong team tooffer the turnkey solutions, welcome to contact SINO MOULD CO., LTD if you need any helpfor plastic molding service, we will offer you a fine solution…