Sino Mould are specialized in making all kindsof paint bucket ,ranges from 1liter to 25 liters .the shape can be round andsquare paint bucket mould . we can make it single cavity and two cavity bucketmould.Dakumar are another branch company of SINO HOLDINGS GORUP,we are aimed atoffering the bucket molding machine ,offering the whole turnkey paint bucket production lineto all clients worldwide .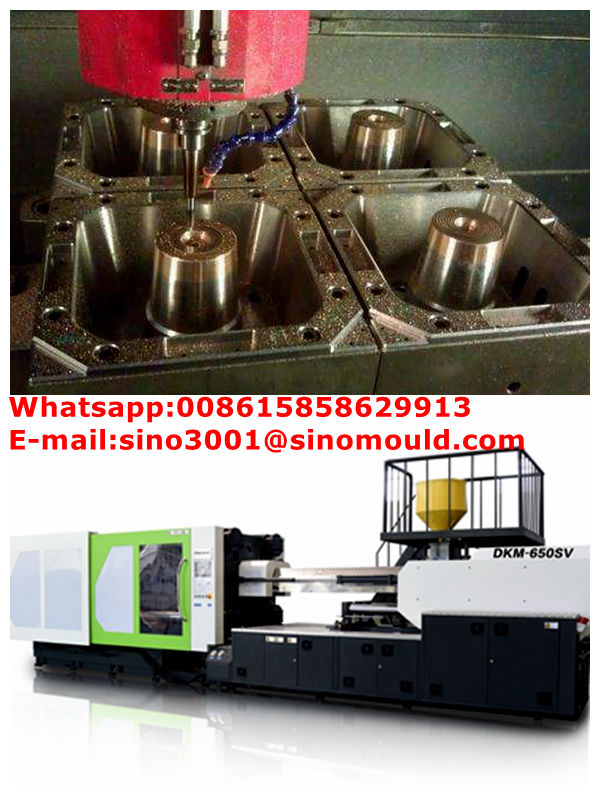 SINO owns rich experienced mould designer technical engineer . who are capable of making the paint bucket with one cavityand two cavities including the injection system ,perfect cooling system andrecommend our suitable tonnage of injection molding machine to our customers .
There are many mould features of the bucket mould we made .
Before we making the paint bucket mould ,weusually make part and mould analysis .
To analyze the material and the bucket structure is good or not ,if not good ,we will make improvement .
We apply the advanced hot runner system,Anolehot runner system ,with German heating elements .

Perfect cooling system of bucket design ,canensure the bucket fast cycle time .

Good quality and suitable Mould steel ,themould steel are hardened and heatment .can guarantee bucket mould lifetime morethan 500K by use 718H .
We aimed at making top quality bucket molding line for customers from different market. We have make 1L bucket mould ,2L bucket mould,5L bucketmould,10L bucket mould,15L bucket mould,20Lbucket mould,Sino is a professional bucket mould maker in Huangyan ,China . if you have any new project on paint bucket mould .welcome to contact me .
Posted by Selinda
Whatsapp:008615858629913
E-mail: sino3001@sinomould.com
Skype:sinogroupe-selinda