Precision Meltblown Nonwovens Mould
The melt blown die head is the core hardware of the melt blown fabric production line. Sino Mould offers superior melt blown non-woven dies for the standard cloth width from 800 to 2400 mm, which we named our mould as from SINO- 800 to SINO-2400. To meet the urgent and abundant need, Sino Mould helps to provide them with the shortest delivery time, it thanks to our strong tooling ability, and rigorous melt blown process analysis, die design demonstration! Sino Mould provides custom solution for making melt blown dies met your requirement.
The quality characteristics of SINO melt blown fabric mould:
Perfect Mold Design
A good melt blown cloth mold comes from a good design. During the design, SINO team conducted in-depth evaluation on the mold structure, processing technology, melt flow balance analysis, air knife flow angle and balance analysis, temperature control balance and internal pressure analysis, so as to ensure the perfection of mold design.
Rigorous Dimensions Control
Based on SINO's strong tooling ability, according to the process requirements of the mould components, we control the dimensions tolerance on each part of the melt blown mold.
Strict Steel Selection
According to the characteristics of the meltblown forming process and the properties of the steel material, a reasonable treatment method of the steel material is adopted to ensure the best performance of the steel material.
Mold Specification of Melt Blown Non-woven Fabric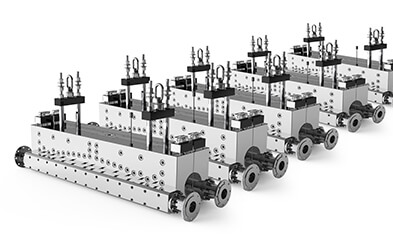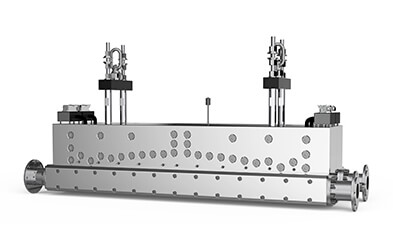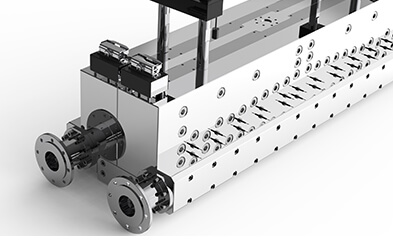 Melt blown non-woven fabric can be used in the production of masks, industrial filters and other products.
One Stop Solution Support
Sino Mould could offer the whole melt blown fabric production lines to help you start the melt blown nonwovens fabric manufacturing business quickly!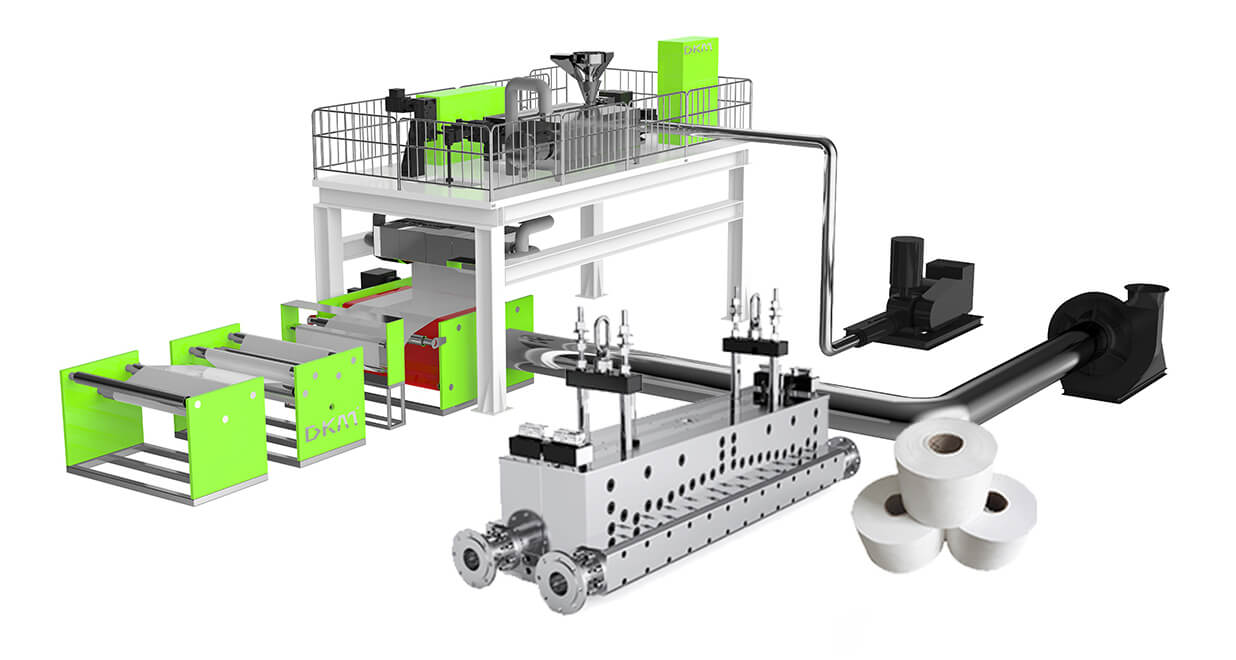 Melt Blown Mould Processing & QC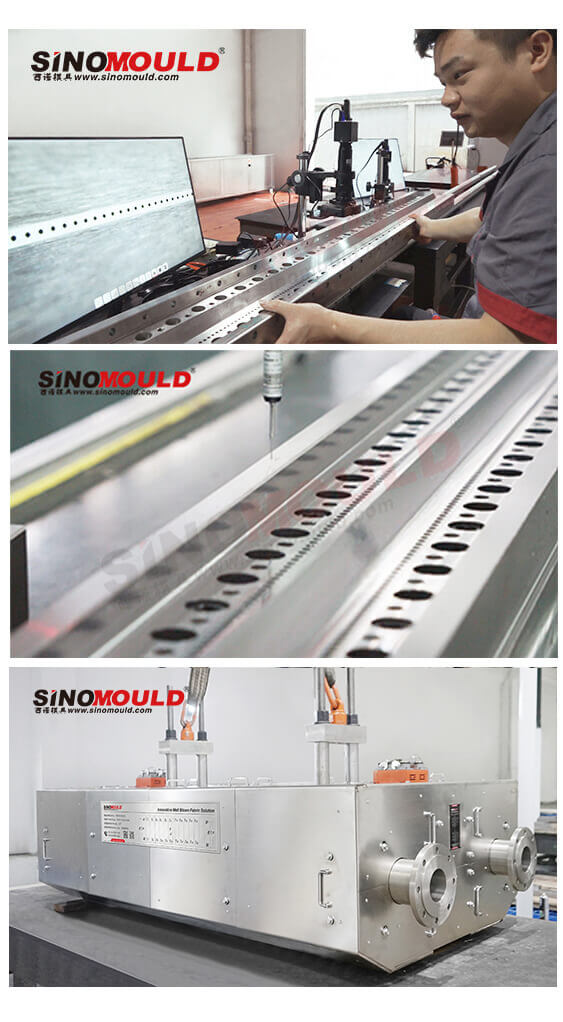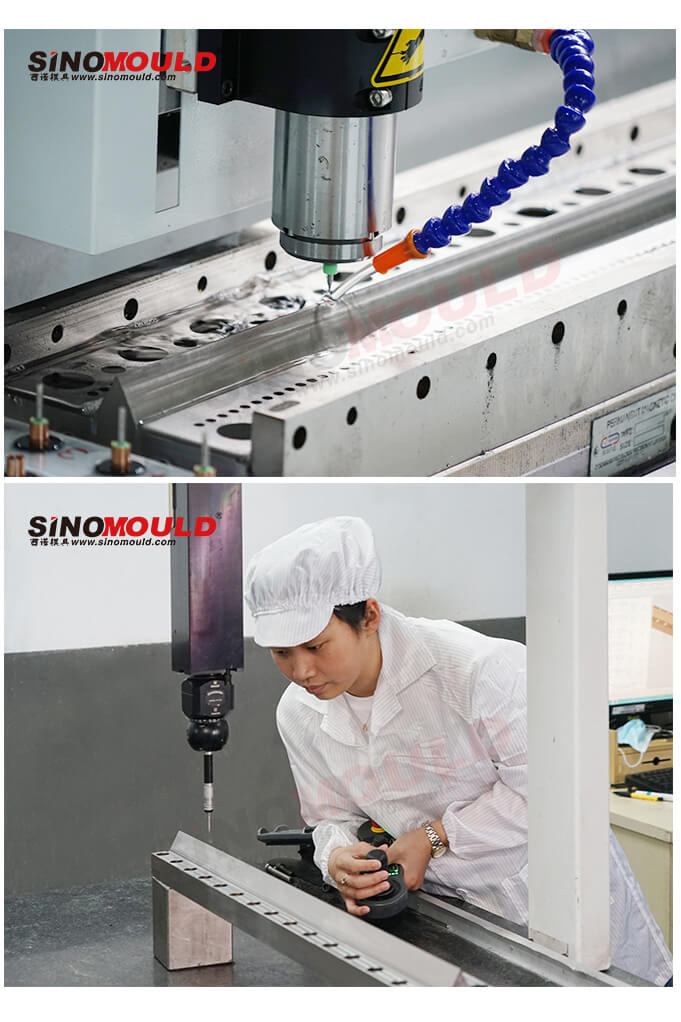 Melt Blown Mold & Line Videos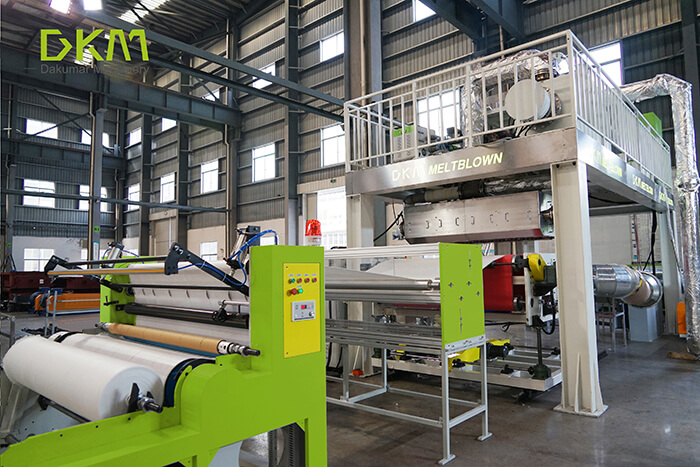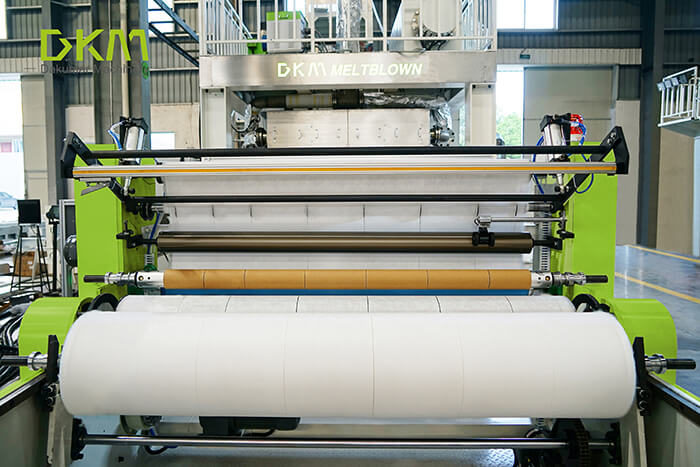 Get the Quality Melt Blown Non-woven Dies from Sino Mould
Fast delivery! You could get the dies right now. Welcome to contact us for order, and please also feel free to contact us for any consultations and questions.