Crate, a daily used plastic transported container are in big demand quantity in our daily life ,in factories and farm are often used for transportation .which are applied in vegetables and fruits .nowadays ,the crate and plastic container are more and more popular,so there are big quantity request of crates .and more and more investor are focus on new project .develop crate production line to make more and more crate for market request.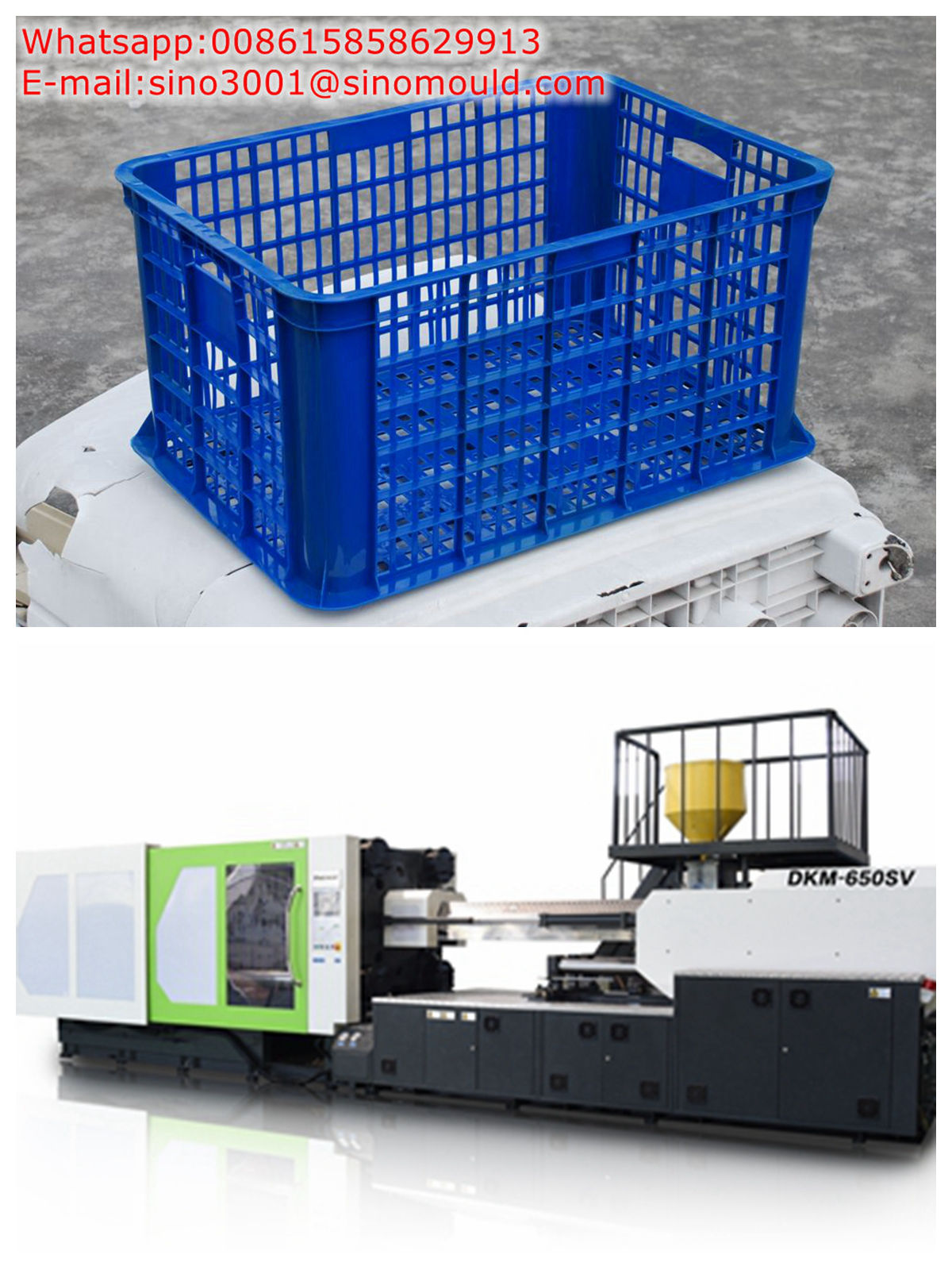 Then how to make a high quality crate mould molding ,running many years without bigproblem . this is very important for plastic field plant.

First of all , the crate mould injection system should be designed easy and perfect coolingsystem . meanwhile , fast flow for crate mould .
2ndly ,Refer the crate molding ,the demolding is very key points for crate mould.we need to make good and suitabledraft angle for ejection . so it will demould easily from the machine .
3rdly.Select good qualtiy and suitable steel material prettt important for the key point to make high quality of crate mould . for example .we use Din1.2738 to make the crate mould ,the hardness we will make it with HRC32-36 , the mold life of the crate mould can be about 1 millonshots . usually , the crate mould can running more than 5 years .,if choose P20 and 718H steel material . the mould life will be 500K at least .
Please feel free to send your new project to us ,we will offer you fine solution for your new crate molds and crate molding machine projects .
Postedby Selinda
Whatsapp:008615858629913
E-mail:sino3001@sinomould.com
Skype:sinogroupe-selinda