Diamond cup, one of the popular cup projectin the world plastic injection molding trade, like an artwork, it have becomeshining appearance showing in front of everyone.
In 2016 Chinaplas, Sino Holdings Groupshowed a diamond cup production line for clients all over the world, with ourhigh speed injection molding machine and high speed robot for picking upproducts from the mold. Now let me introduce about that:
1.diamond cup mold
Our diamond cup mold is four cavity with S136steel material. High requirement of parting line and surface dealing is requiredduring the production. Now avoid the steel cracking problem, we also reduce thesteel hardness to 40-44 HRC.
2.200HH high speed injectionmolding machine
In exhibition, we use 200HH high speedinjection molding machine for high speed production. The cycle time could reach3-5 second, achieve our high speed injection for plastic cup molding.
3.Side CNC robot(side enter robot)
With side CNC robot, we could help clientsto achieve all plastic injection molding line automatically. No labor cost inthe production, which will be more efficiency and safety in daily production.
We also offer some auxiliary engine, suchas autoloader, chiller, air compressor, belt conveyor and so on.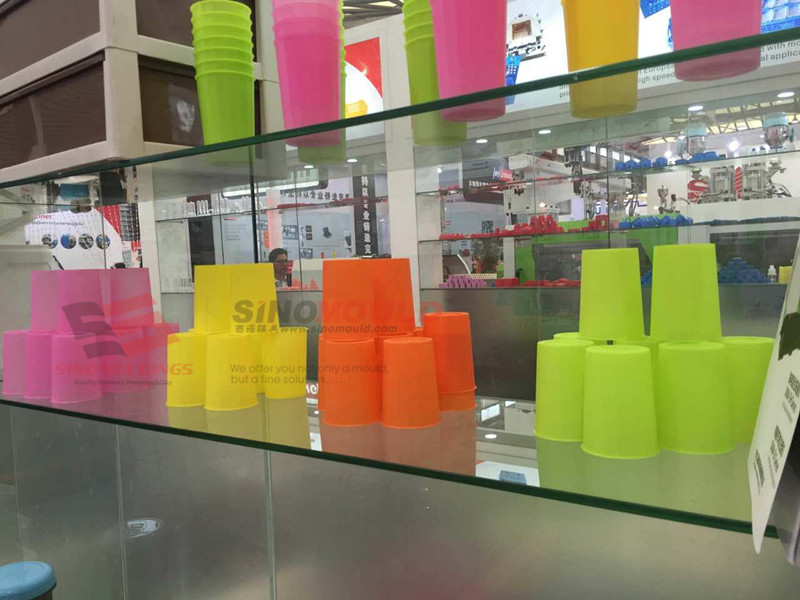 If there is any interest, welcome tocontact me.
Snow
Export3@cnmould.com