Foldable crate mould
Sino Mould is a famous Chinese foldable crate mould maker. We are professional in all size and design shapes of foldable crate mould. Being the most professional and innovative foldable crate mould maker China,and the most famous foldable crate mould company.
Sino Mould exports more than 200sets of foldable crate mould every year.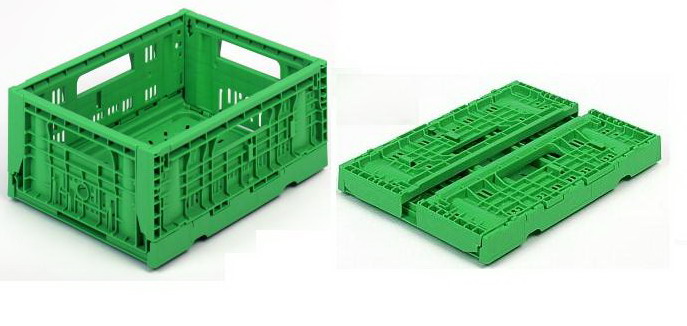 Our company not only offer you Engineering service for plastic folding crate mould manufacturing, but also offer you the crate mould high speed molding solutions.
With the airm of high speed and high production capacity, Sino always keep our customers in the lead.
We made foldable crate in latest design very light and strong in loading.

Foldable crate mould design is decided by customer's requests, such as cycle time, employee quantity, injection molding machine, specification, shrinkage or certain plastic material, etc. we adopt highlight technology to manufacture the mould, which satisfied all clients requests, makes the foldable crate surface more lighting and more strength.
Shorten cycle time: using highlight technology, easy to heating the temperature up, making products easy to forming and strength the products, also, reduce the injection time and improve the productivity. Good cooling effect in water lines distributes balance. it will make the products forming fast and not easy to deformation.

Simple constructs: simple construction , easy to maintain, using heating baffle instead of collapsible system, which wont let the heating of core/cavity run away.
See more details in the following about the foldable crate designs and folding crate solutions.