Sino Mould is a professional plastic container mould manufacturer, we supply high quality plastic storage container mould with injection molding solution. For the plastic container mould, we have experience for 10L container, 20L container, 40L container, 60L container, 80L container, 110L container mould and so on.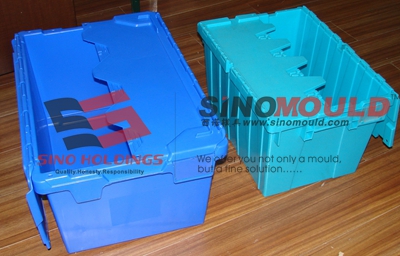 For the storage container mould, usually it consists of several moulds include container mould, cover mould, handle and wheel mould. We use P20, 718H steel material or other good steel material for the mould core and cavity. According to customer requirement, the injection gate could be cold runner direct cone and fully-hot runner system. With perfect cooling runner design, the mould could run stable and fast.
For the plastic container mould, if you need more information, please do not hesitate to send us enquiry. We could offer technical support with one stop service. Thanks.
Post by Ms.Celina
Whatsapp: 008615257606120
Email: sinomould99@gmail.com