Synventive Hot Runner System, the biggest injection molding expert, is suitable to all series plastic molding technology. Synventive Hot Runner System manufacture hot runner system for specially in automotive industry. Synpro C series offer the solution for Home appliance, office equipment, automotive inner trim and so on, at the same time, keep the eye in Asia market professional technology and service support. For example, 08C high pressure series suitable for PC andPC/ABS material design, specially for fast change of color. 06E、High Pressure series for Asia market electronic system Synpro series, which is featured for its screw type hot nozzle containing large flow speed and small outside diameter. This design can make the center distance of 20mm or make the limit of minimum 42mm between two valve nozzle bodies, it also realized the tiny components injection solution.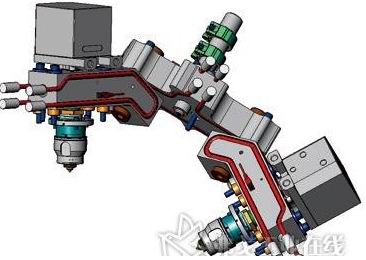 Synventive Hot Runner
New model "plug-in" valve gate system including the air cylinder nozzle can eliminate the locating ring in the nozzle tip, so as to reduce material heating consumption. This way, can make the hot runner keep away the defect of injection quality short-coming.
Regarding the lamp system, PMMA and PC material takes difficulties to injection, Synventive use special material for nozzle building, and make the auto lamp more attractive. Near to the gate area, new system installed with high performance heating elements and thermocouple. With the stainless cooling bush, the new nozzle system solved the trouble of heat-cold transform, and avoid the gate mark on the lamping transparant surface.
For double color PMMA material automotive lamp lens, Synventive offer the gate directly touch the gate lens surface hot runner system. While for the PC material front lamp lens, Synventive offers cold runner and direct injection from the surface, two different options.
Synventive hot runner system can also used for automotive lamp system, guide light board, LED lens and so on. Synventive offers customer with global specialized sales and after sales service.