With 26 years experience in toilet seat cover injection molding, Sino company researched a very good solution to make the mold with the best quality and competitive cost.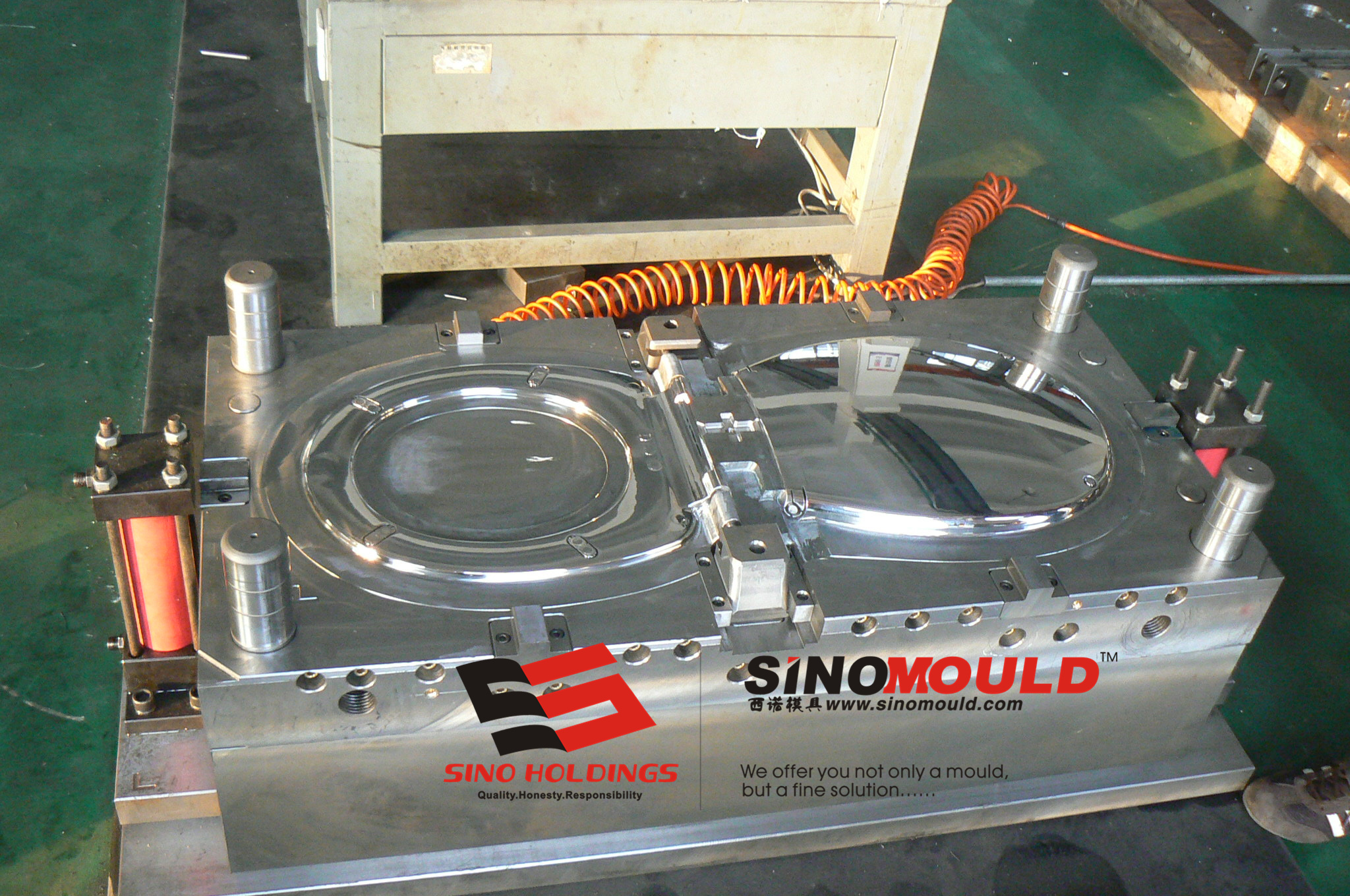 Let's sum up most of the customers' requirement to the toilet seat cover project:
1. Good steel material: 718H.
Most of the Chinese mold maker will use P20 to make the mold core and cavity, as is known to all, P20 steel is not good enough to make toilet seat cover mold, because the steel quality couldn't reach real mirror polish standard. It will affect the goods surface glossiness very much.
So except customer have special requirement to the mould steel material, Sino always suggest customer use 718H to make the mold core and cavity.
If customer want to reduce the mold cost, we will suggest 718H to make the cavity, P20 steel make the core parts. To make sure the surface polish affection.
2. Mold life: 500K.
718H steel hardness is better the P20. So it can assure 500K guarantee life at least.
P20 mold life is around 300K. But there are many supplier give false information about the mold life. Professional people will know that, P20 steel is very soft, it is not good for a longer life time.
3. Precision: toilet seat cover injection molding mold worst danger is the flash. Low process precision will cause the mold flash after thousands shots. Good precision must need good equipment to process. A mold with very cheap price, can you believe they will use good machine to make process? No profit, no business.
skype: anole-hc-02
whatsapp: +86 15858685263
email: sales@sinomould.com