SINO Holdings Group supplies huge quantities of various foldable crates to all over the world. The manufacturing of foldable crates are including 4 series, A series, B series, C series, Dseries. All the foldable crates innovated with word logistical standard. They combined the advantages of save transportation cost, easy installation and easy to handle.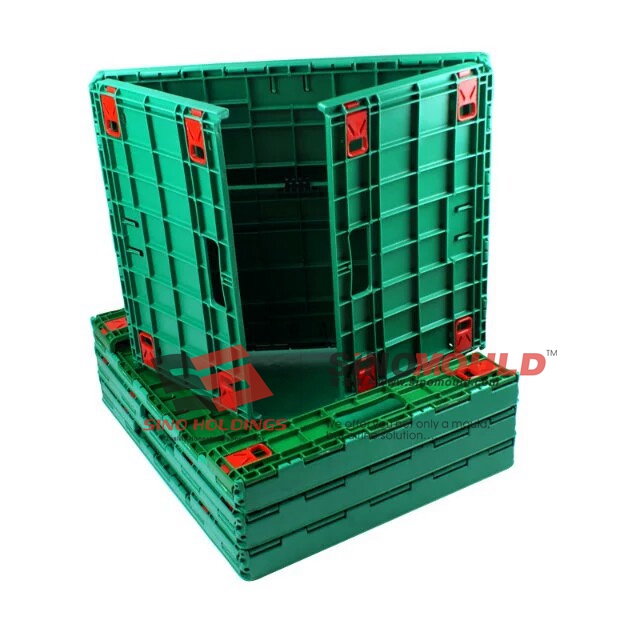 Collapsible plastic crates are strong and resist rough treatment. They are easy to fold sown and comfortable to grip,facilitating swift, simple handing. Such our C series, I will list in 6 points:
The bottom of the folding crate SINO design, can accept stacking in various direction. It accepts both vertical stacking, horizontal stacking, and also cross.
Can accept easy handling of assembling and disassembling,only by click in and pull out.
Save 80% of space: only when use it, you can open the four sides, and clip them together by lock. In
this way, you do not need many spacefor the stock of crate itself.
You can choose with Lid and without Lid.
SINO foldable crate offers customer with various optional version to meet different customer requirement. You can chose from open version.
Wheel Optional for EasyHandling

Strong wheel optional for size above 600*800 version, easy handling.
If you are interested in the foldable crateproject, welcome to contact us in your feel time.