All most of the families have juicy machines, because the juice cost very expensive in the shop and not natural . have a juicer machine will help them save a part of cost in daily like. In our customer group, they will purchase plastic juicer machine mold from us, make different models to suitable for more and more consumers requirement.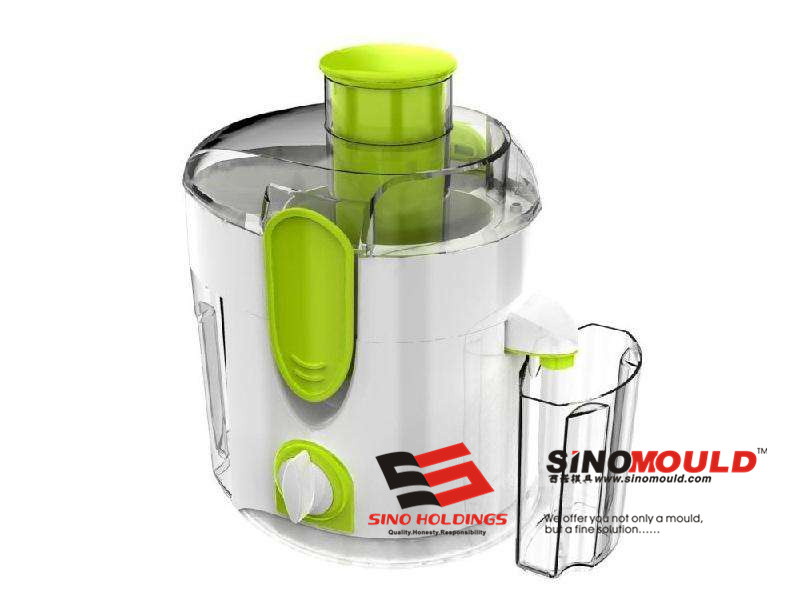 There are difference to the juicer machine price, from USD10 to USD2000, etc. We will customize different plastic juicer machine mold for them. Juicer machine is not similar to normal house appliance, Most of the juicer machine installed by many spare parts, so it has high requirement to the precision. Big tolerance process will affect the parts assembling and juicer machine quality.
Every year, SINO will help many customers offer fine injection solution, develop product structure. We are not only a mold maker, who make molds based on customer samples or designs. But also offer the best suitable injection molding solution. Only in this way, customer will get the biggest profit from us.
If you are looking for plastic juicer machine mold supplier in China.
If you have some idea about developing your products.
If you want to upgrade your production factory.
Welcome contact us freely. You need our professional.
Sales engineer: Candy
wechat & whatsapp: +86 158 5868 5263
email: sales@sinomould.com