To the household plastic mould, the basket mould is covering a big range. Such as plastic laundry basket mould, plastic picnic basket mould or plastic baby use basket mould. European market is raising for offering the plastic rattan basket, laundry basket with rattan design and so on. Colorful laundry basket mould is also very high precision mould. Sino Mould can offer you the topest quality and high speed injection, multi-cavities various basket moulds.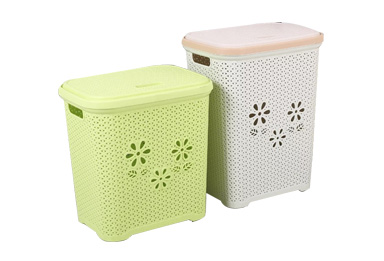 Mould Name:
80L basket mould
Product Size:
80L
Product Description:
80L basket
Mould Cavity:
1 cavity
Mould Size:
800x800x980mm
Suitable Machine:
Dakumar 1150T
Mould Main Material:
P20
Mould Injection System:
1 points ANOLE pin-point gate
Mould Ejection System:
Stripper plate from the injection side
Mould Cycle Time:
30 Seconds
Mould Running:
800K
Delivery Time:
66 working days
Mould Features:
Full automaticity Simple structure mould, Fine cooling system, Oil and water integrator is more convenient for application and operation.