Ice cream containers are widely used and be attractive by customers. That's why most plastic suppliers interestedice cream container mould. SINO MOULD, which in this line ofice cream container mold manufacture, could offer you a fine solution.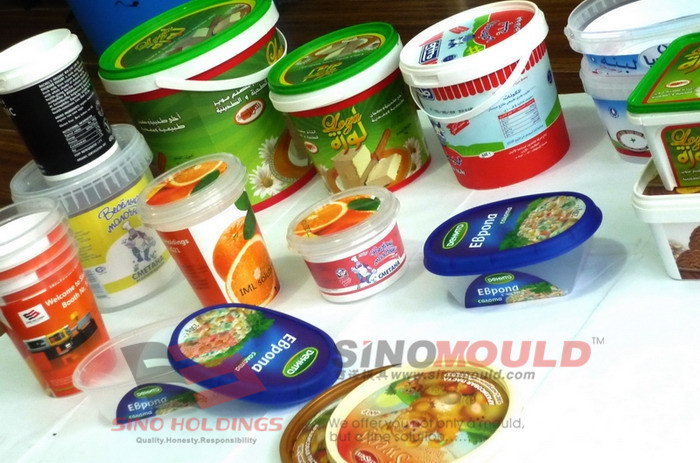 Good assembling ice cream container solution:
When we received customer sent ice cream containers sample or 3D drawing, first, our designers will check the assembling. If customer require a high demanding assembling, our product designers will check design and offer the slove solution.
The ice cream lid rib and ice cream container rib need a suitable structure. In addition, theice cream container mouldand ice cream lid mould will have optimal cooling system and air venting system.
IML ice cream container mold solution
Take advantage of IML technology, it make the ice cream container more attractive. IML label on ice cream container will easy for customer to remember the brand. We have much experience to offer you IML turnkey project which contains an IML label, IML robot, IML ice cream container injection mould, IML ice cream container injection molding machine and so on.
Any question regarding to ice cream container mouldor a solution about IML ice cream container, please feel free to contact me.
From: Stacy
Skype: sinogroupe-62
Email:sino6001@sinomould.com