Sino Mould is offering a complex mold structure molding solutions for custom design of industrial large size mould. The tooling size for Sino can reaches extremely big size of industrial plastic size such as water treatment parts,construction plastic parts mould, large size plastic parts molding solutions and so on.
We use moldflow for plastic industrial large size mould parts analysis, to decide the gate of injection, thickness of this big industrial parts, reasonable flow and attack test, drop test, and so on. So that the project will be more on safe side even you are developing a new industrial large size plastic parts that never have before. Then, we can get the huge steel moulding material with custom made size, special injection hot runner for this big mould. Step by step, SINO has the tooling equipment and large crane that can handling the industrial large size mould.
With our own tooling capacity and great size of injection molding machine to 4000Ton, Sino can makes the largest molds size up to 5meters and can be test on Sino workshop.
In a word, Sino biggest advantage is to offer largest mold and very special complex molding structure parts. Welcome you enquiry for a tailor made solution for your big size mold maker.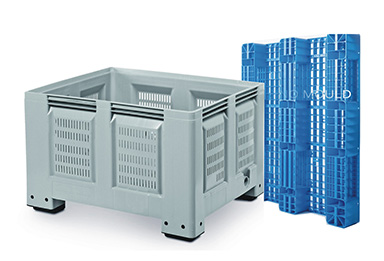 Mould Name:
Other Industrial Large Size Mould
Product Size:
1200x1000x760mm
Product Description:
large box
Mould Cavity:
1 cavity
Mould Size:
2250x2450x1800mm
Suitable Machine:
DKM-3350 Ton
Mould Main Material:
P20HH
Mould Injection System:
Anole hot runner 21 tips
Mould Ejection System:
Ejector block
Mould Cycle Time:
180 Seconds
Mould Running:
500K
Delivery Time:
95 working days
Mould Features:
full automatic production line