Plastic Battery Case Mould Maker
Sino Mould is professional for Plastic battery case mould manufacturing. We have rich experience in battery case and cover mould making. Our mould production range include automotive battery series N40, N50, N70, N100, N120, N150, and N200; UPS battery series like 55AH, 90AH, 100AH; Invertor battery series like IT 500; DIN battery series like DIN55, DIN66; And any other types of plastic battery case mould making according to customer requirement.
As a kind of new energy resources, storage batteries are widely used in automotive industry, such as electric cars, electric bicycles, electric motorcycles, logistics vehicles and so on. According to environment requirement, the electric car would be used instead of gasoline car completely after more technology developing in battery industry, which has a big space to improve the battery running time and lasting life.
At present, there are several different types of batteries, like lead acid battery, Li-ion battery, UPS battery, etc. We choose suitable battery type and suitable battery model based on certain working conditions and requirement. The battery outer container is made by the plastic injection molding, usually we use PP, ABS, FR-ABS as the raw material, which is insulated and able to bear high voltage testing.
For the battery case mould, here we list one model as an example.
Mould Name: Battery Case Mould
Mould Cavity Number: 1 Cavity
Mould Steel Material: S136/DIN 1.2738
Mould Ejection Way: Stripper
Hot Runner System: 7 Tips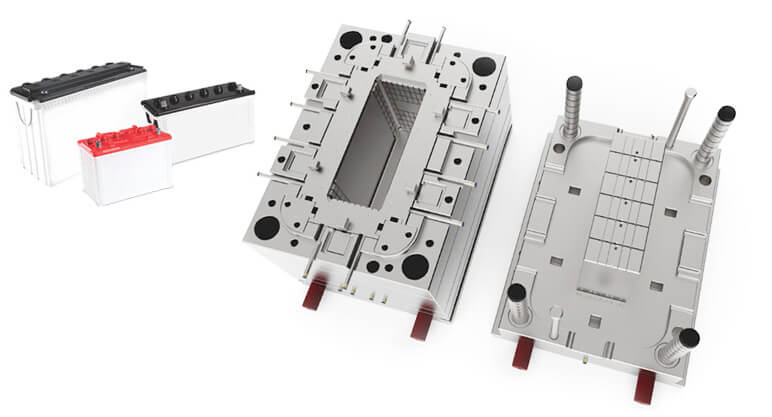 Mould Technical Points:
Designed with 7tips hot runner system for balance injection, gate diameter choose according to mold flow analysis - the side two tips and middle five tips with different diameter.
Precision tooling to realize accuracy dimension control.
Use higher hardness steel for the 6 pcs core inserts to avoid any bending or core shifting.
Mature assembling team work for completing whole set mould.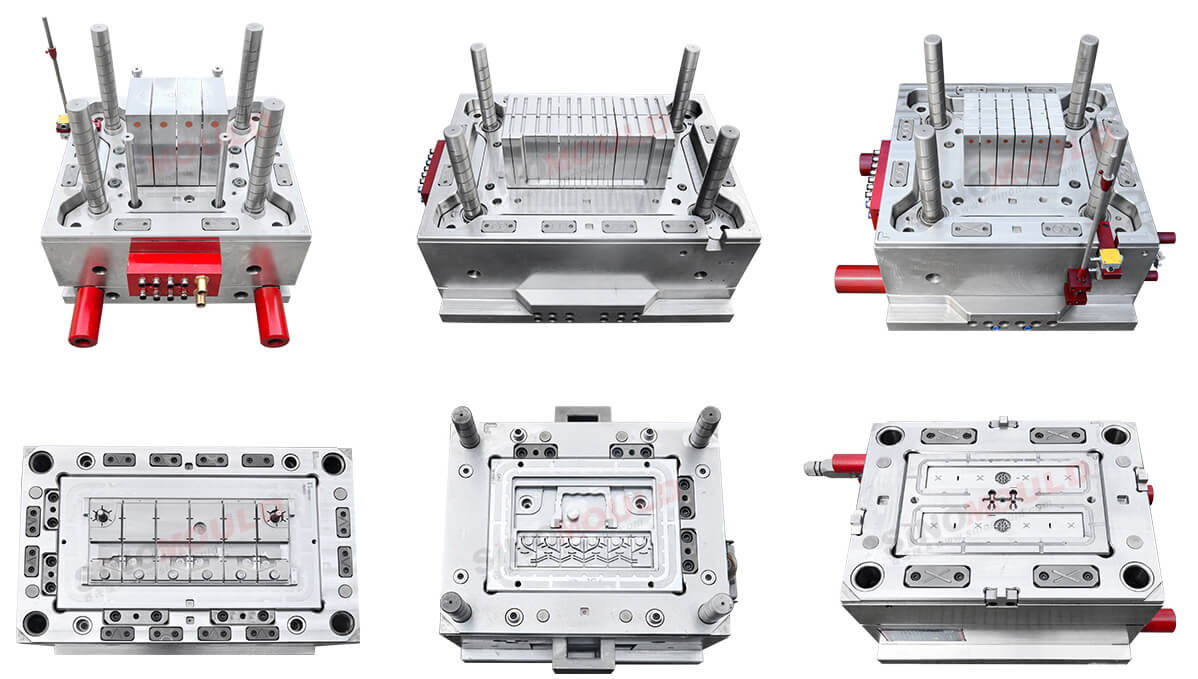 For the battery case and cover fitting, usually we use plastic welding to realize the two parts perfect sealing, then use acid filling machine to put liquid into the battery, so the filling holes in the cover is with same shape in one line. The smooth air venting ways is very important to make the battery working long time safety. SINO pays much attention on the product design improving to get high performance battery case with standard weight.
With Dakumar Machinery for battery case injection molding machine manufacturing, we could supply complete solution for plastic battery case production line. We have supplied such turnkey solutions for our customers from Egypt, Algeria, Bulgaria, Slovenia and so on. Our engineers are going to visit customer factories for service: assemble machines, run whole production line and do technical training for staffs.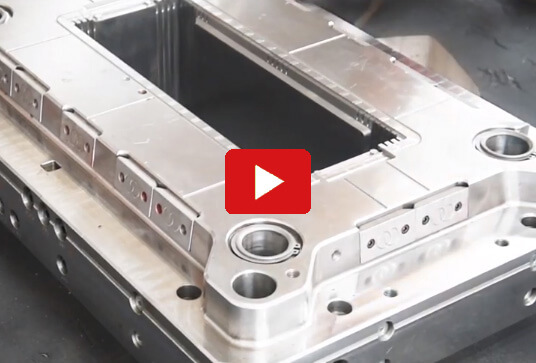 Battery Case Mould Assembling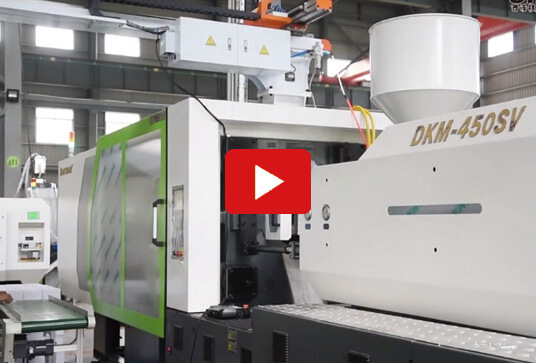 Plastic Battery Case Molding Line - 40s cycle time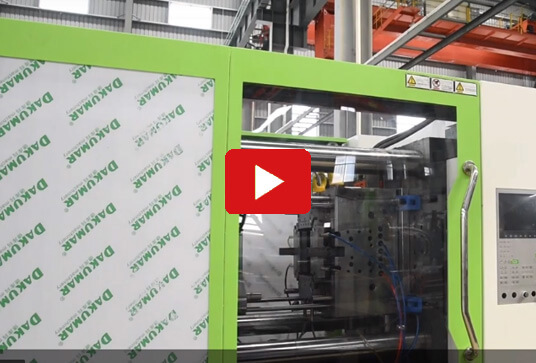 Professional Battery Case Injection Molding Line
Battery Case Mould Display - Sino Mould
Welcome to contact us for more information about the plastic battery case mould or the one stop service for whole production line.