Disposable plastic spoon fork and knife mould is the Fast food suppliers' key to open the door of large molding business profit. Large production capacity for PS spoon and fork , PP spoon and fork knife mould at a high speed thinwall production line.
We offer plastic cutlery mould such as 32cavity, 64cavity and stacking 48+48cavity for plastic spoon moulds, plastic knife mould, plastic fork mould can run with cycle time of 5seconds. And plastic tray mould, thinwall plastic containers 500ml and disposable 1L box mould in 3seconds cycle time in four cavity.
The solution of high speed container and plastic cutlery mould is not only because the good steel S136 imported from Europe, hot runner system ANOLE brand, valve gate system for each key point of thinwall cutlery, but also a reasonable design in the container and plastic spoon, plastic knife and fork design.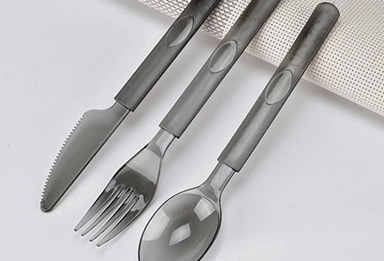 Mould Name:
Plastic Cutlery Mould
Product Size:
16cm
Product Description:
knife and fork
Mould Cavity:
48 cavities
Mould Size:
750x550x600mm
Suitable Machine:
DKM-450 Ton
Mould Main Material:
S136
Mould Injection System:
48 tips full hot runner
Mould Ejection System:
Ejector pin
Mould Cycle Time:
5.5 Seconds
Mould Running:
3M
Delivery Time:
55 working days
Mould Features:
high speed molding solution