Sino is advanced in collapsible core system mould, curve core system fitting mould as well as unscrewing ejection pipe & fitting mould. Sino has more than 10 patents in injection fitting connector mould solutions, we are famous for the complex unscrewing ejection with gear system and motor unscrewing system for plastic thread couplers, thread female connector and thread male connector moulds.
Also, we take the advantage of mould interchangeable mould design for example, PVC connector elbow mould and elbow mould with inspection door, plastic pipes & fitting mould in multi-direction PVC collapsible core pull system solution. Sino has a Upvc thread in male and female connector for pipe fitting moulds and can run fully automatic for PVC , UPVC, PPR pipe fitting moulds.
Also, SINO makes fitting moulds such as in PPR material for hot water and so on.
Sino has own injection molding machines for mould making test and can give long term long running simulation before mold shipping.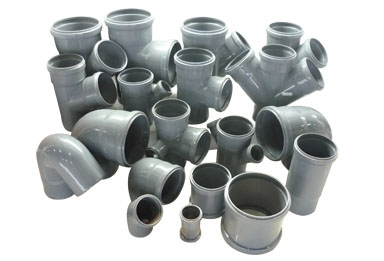 Mould Name:
Fitting Connector Mould
Product Size:
φ25mm
Product Description:
PPR Elbow 90°
Mould Cavity:
16 cavities
Mould Size:
600X812X475mm
Suitable Machine:
DKM 350Ton
Mould Main Material:
718H
Mould Injection System:
Anole hot runner
Mould Ejection System:
Ejector pin
Mould Cycle Time:
75 Seconds
Mould Running:
1M
Delivery Time:
65 working days
Mould Features:
tailor design molding solutions for PVC, PPR pipe fitting connector moulds. High quality spare parts and ejection components, unscrewing parts and so on.